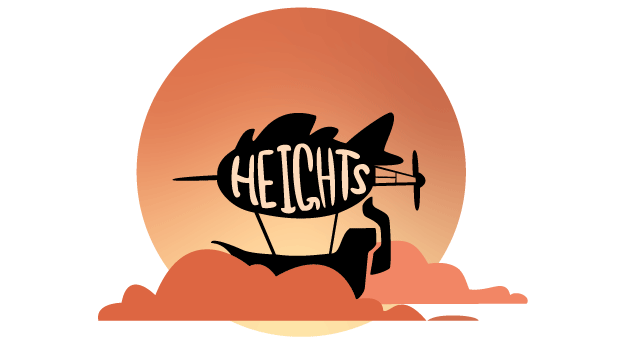 Heights
Team Rabbit is excited to show you the most polished version of the world to date. The best demo of the game yet will consist of a more polished tutorial, more character interactions, and a gameplay cutoff that will leave you wanting more! See what other changes you can find!


Heights is a game that follows a young adult attempting to gain control over a skyfishing balloon and their life following the mysterious death of their grandfather. It is a narrative-focused adventure game with a casual survival sub-theme.
In this game, you will upgrade your ship by catching fish and solving puzzles to craft new ship parts. Follow in the footsteps of your grandfather as you explore the skyscape in search of a way back home!
Team Rabbit
Jacob Nowak - Lead Design and Production LinkedIn Portfolio
Wyntre Clement - Narrative and Audio Designer LinkedIn Portfolio
Johnathan Blaikie - Lead Programmer LinkedIn
Tyler Peterson - General Mechanics and Systems Programmer LinkedIn
Everest Marshall - Art Director LinkedIn ArtStation
Erin Schneider - Co-Art Director and Environment Artist LinkedIn ArtStation
Lucia Fonseca - Illustrator and Character Animator LinkedIn ArtStation
Alexius Rodriguez - Concept Artist and Character Designer ArtStation
Keira Wentworth - Environment Artist LinkedIn ArtStation
Any feedback is appreciated, thank you for playing! Feedback form below: